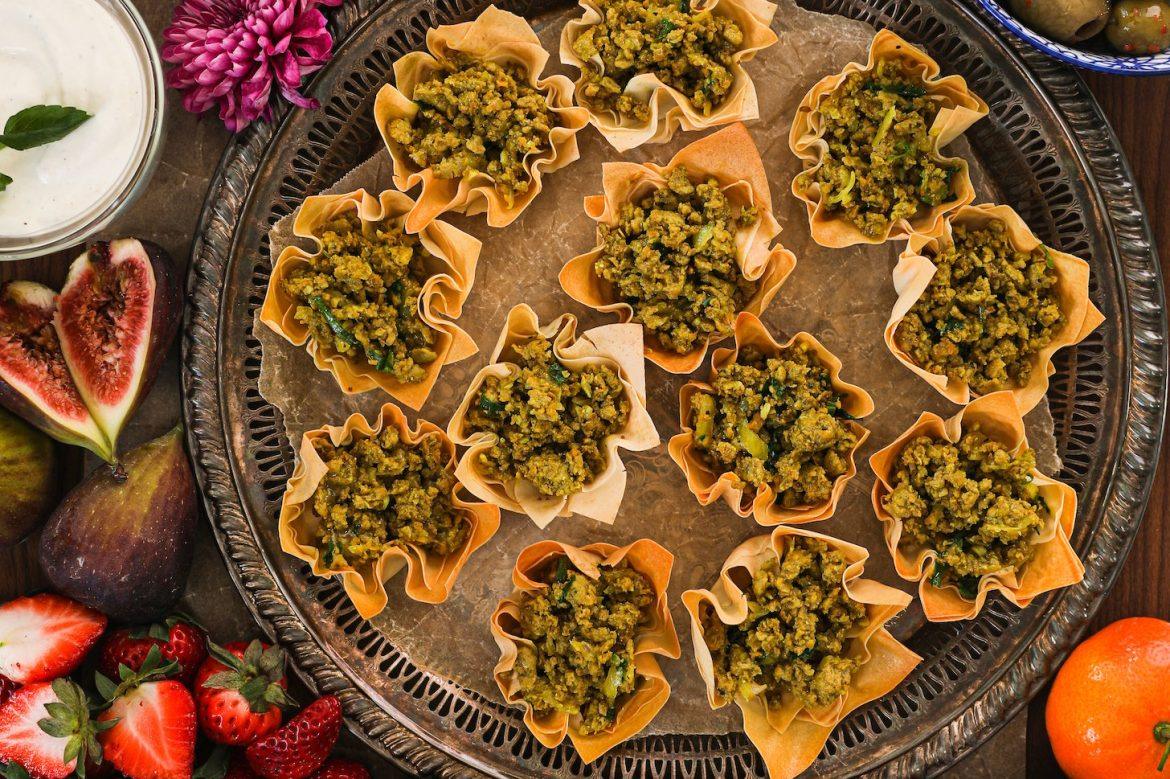 Baked Open-Faced Chicken Samosas (So EASY!)
Enjoy a classic Indian snack – with minimal effort – by making homemade chicken samosas. This open-faced variation is incredibly easy and hassle-free since it requires no folding or deep frying. Perfectly seasoned with traditional spices, succulent minced chicken is encased in crispy baked samosa shells and topped off with a delightful drizzle of tangy tamarind chutney.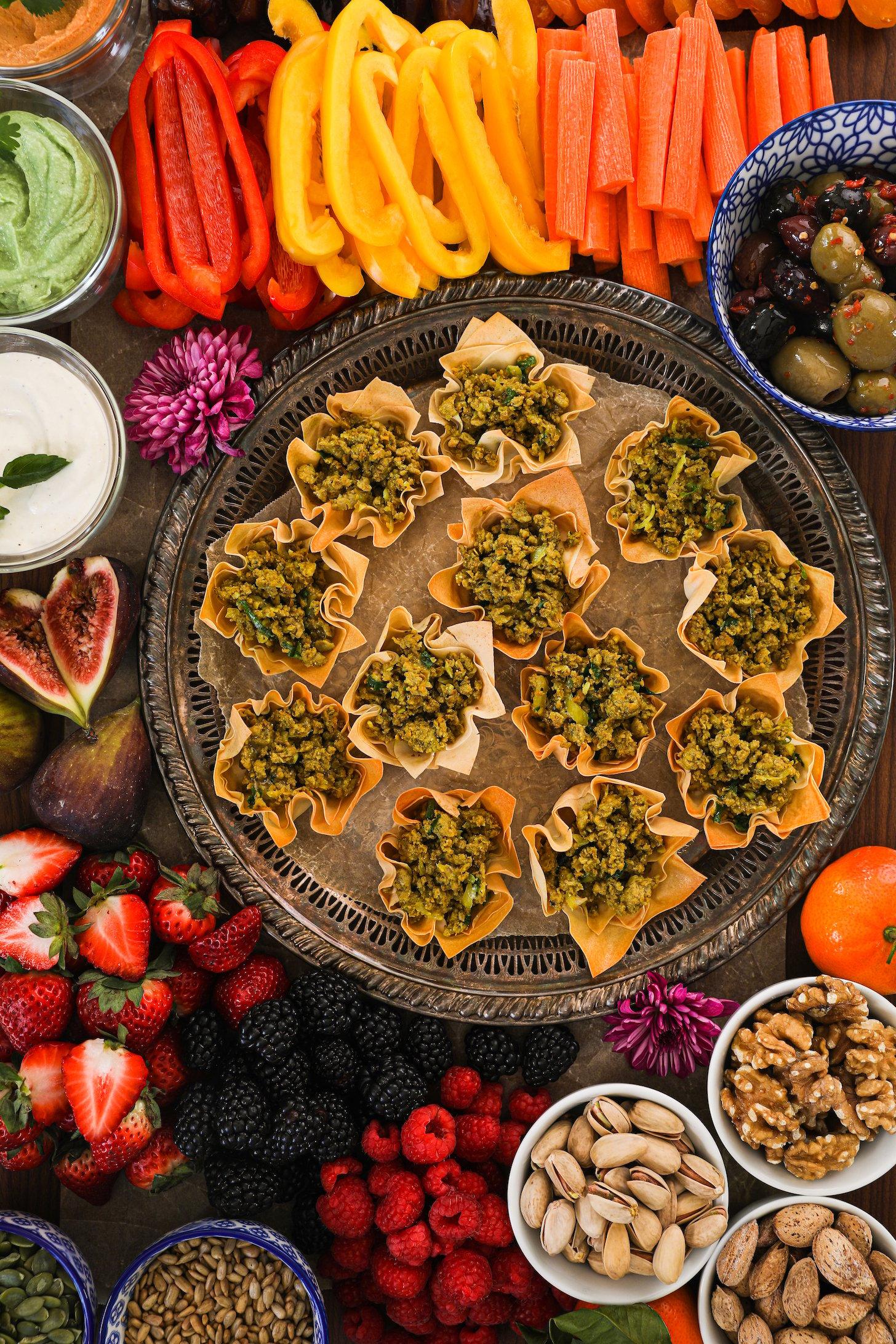 I've been an ardent fan of chicken samosas since childhood, and to this day, they remain one of my most-cherished Indian-Pakistani treats. Like most of you, we purchase pre-made varieties for convenience's sake, but nothing beats the delectable taste of homemade chicken samosas.
As your culinary dietitian, I was determined to make the process of creating homemade chicken samosas simple and effortless. And, of course, my family's eagerness to savour samosas more often compelled me to create a healthier version – with no deep frying: open-faced chicken samosas.
I hope you'll consider adding this scrumptious recipe to your Iftar table, as it is the perfect complement to a healthy Ramadan meal!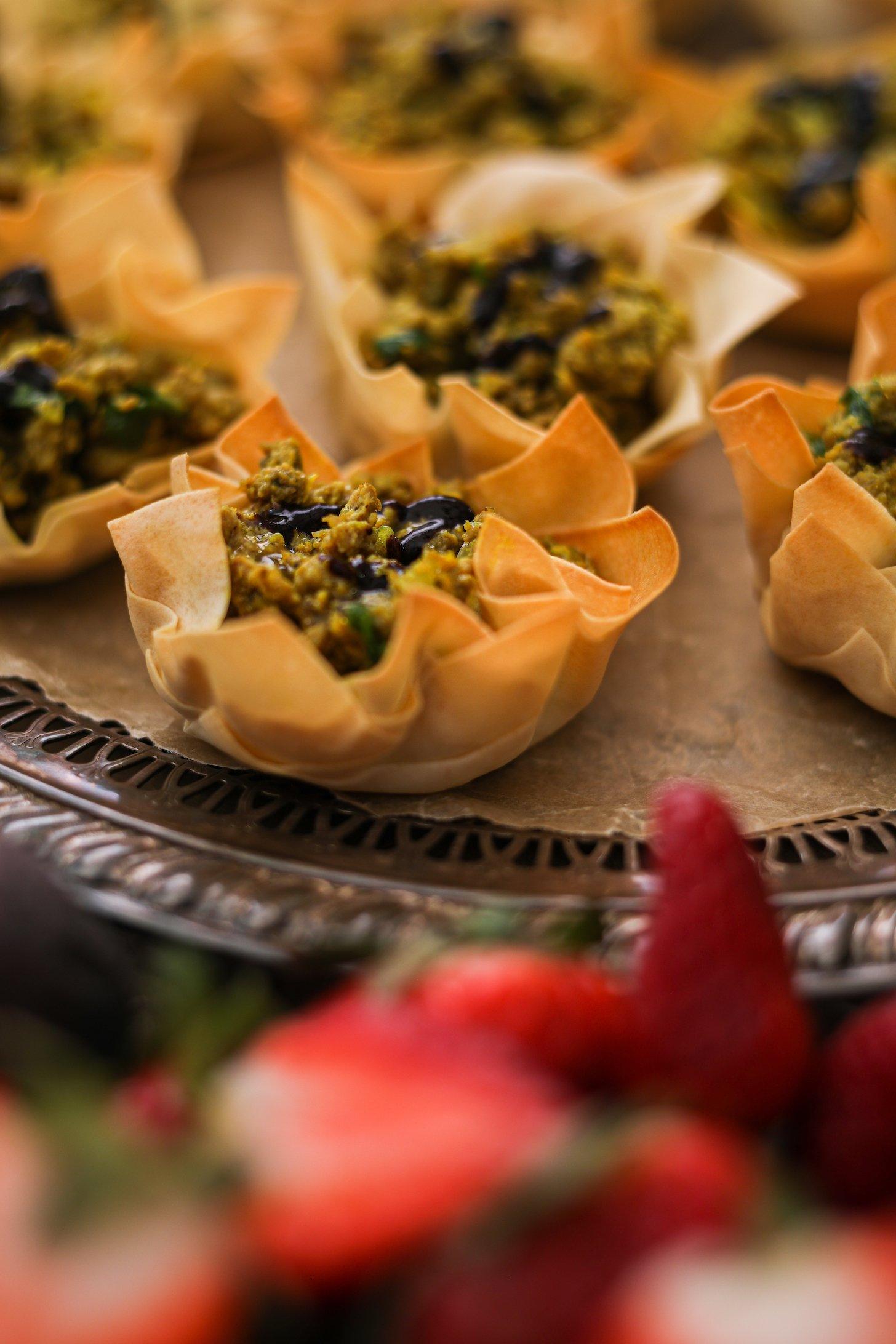 Want more healthy Ramadan recipes? Check out my tandoori chicken tikka, a recipe that always gets rave reviews! These chicken patties are equally delectable and oh-so-succulent.
Why this easy recipe for samosas is a nutritious dream
This delicious samosas recipe uses health-promoting cooking methods while combining nutritious ingredients like:
Lean chicken for protein, which helps support blood sugar control for type 2 diabetes
Olive oil and avocado oil spray as heart-healthy cooking oils.
Turmeric, cumin, coriander and cinnamon for antioxidants and anti-inflammatory benefits.
Indeed, these baked chicken samosas are an excellent way to devour a traditional treat without sacrificing flavour or nutrition.
Now, let's get started on making chicken samosas!
Ingredients for samosas
To pull off these Indian samosas, here's what you'll need: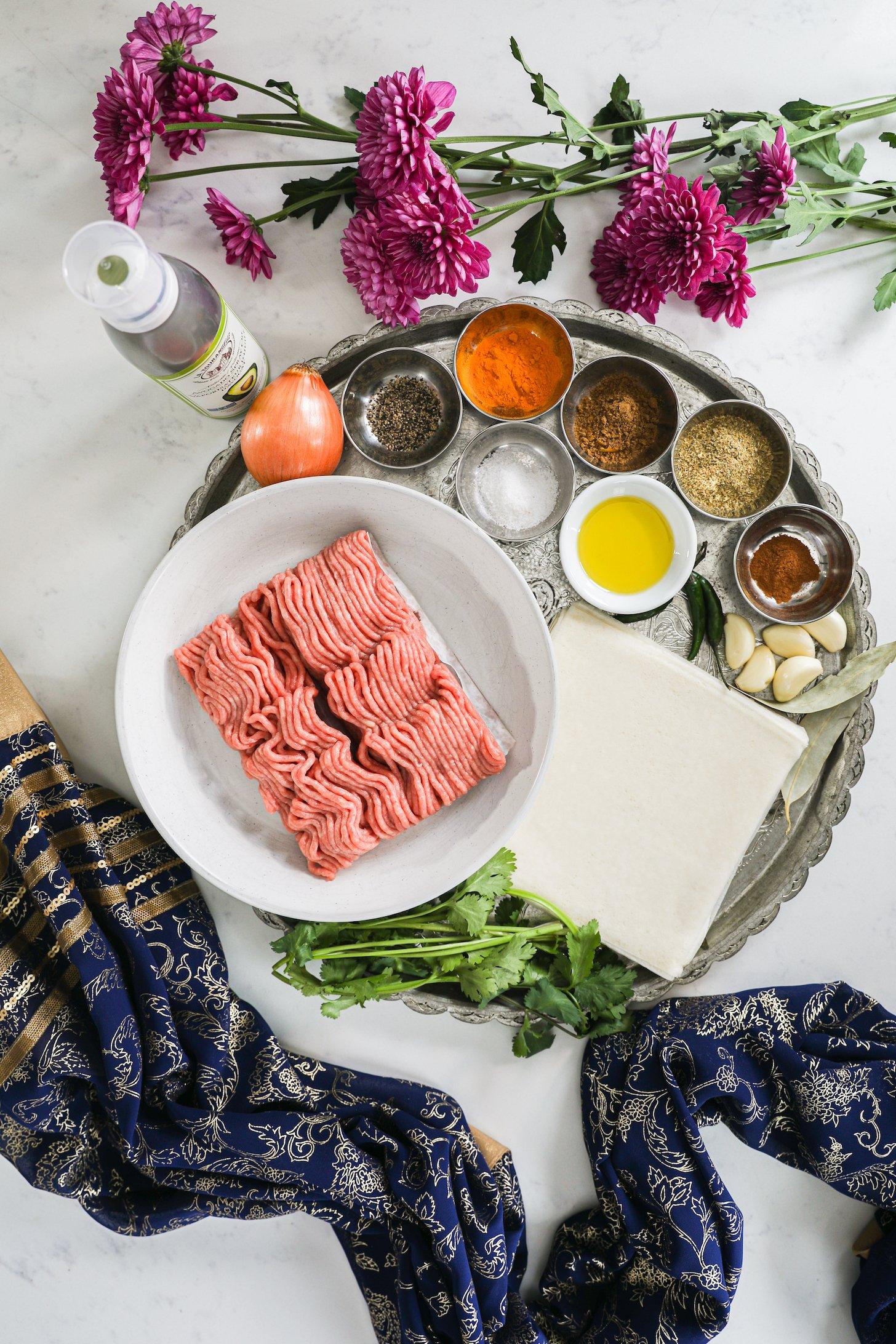 spring roll pastry sheets (square shaped)
avocado oil spray (you could also use olive oil spray)
olive oil
onion
bay leaves
green chillies
chicken mince (ground chicken)
powdered spices like cumin, turmeric, coriander powder, and cinnamon
salt and pepper
fresh cilantro (leaves)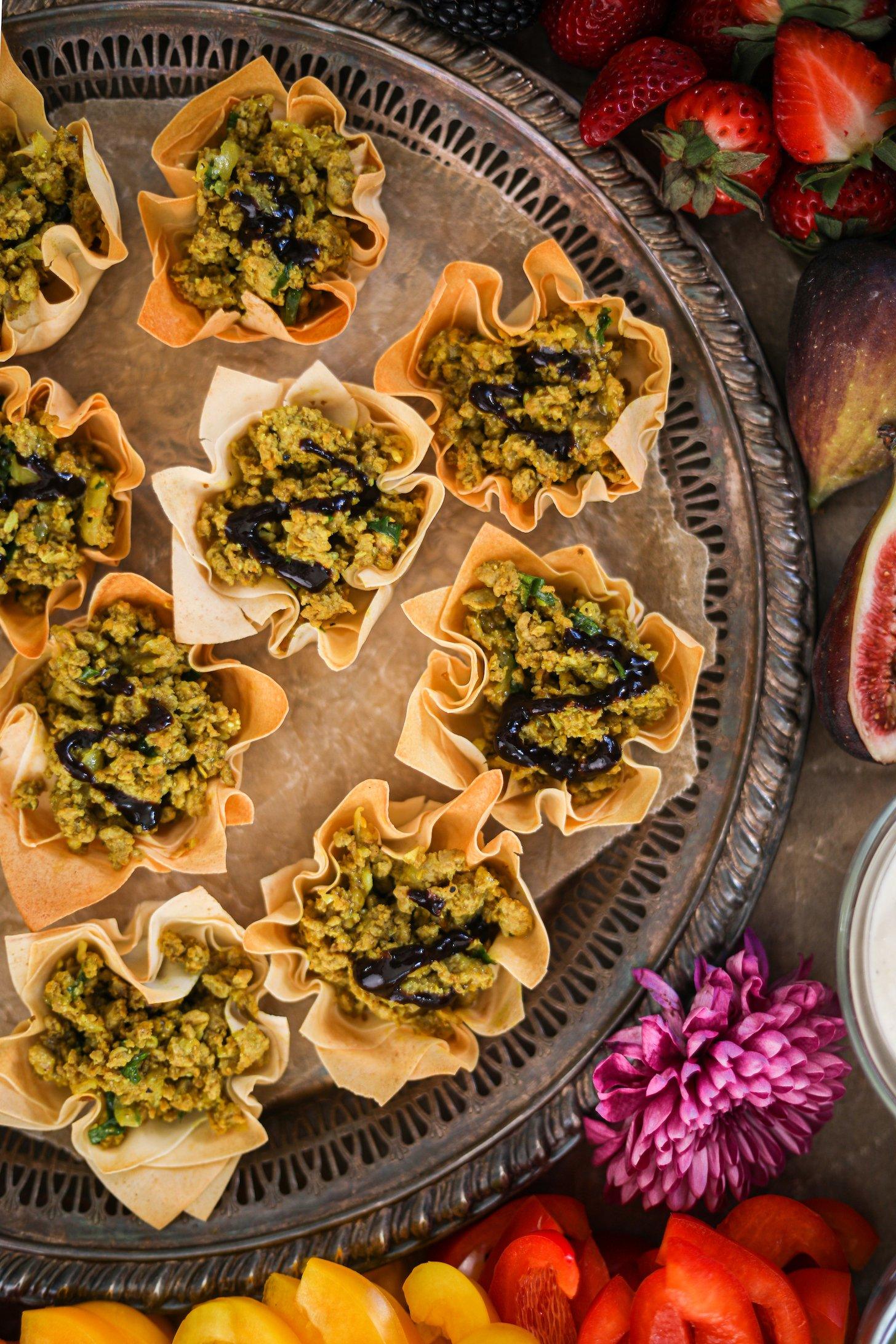 How to make open-faced homemade samosas
You will love how easy this chicken samosas recipe really is. No more days spent stressing over wrapping your samosas to perfection or hours standing in front of a stove frying them.
Making samosa shells
Preheat the oven to 380 degrees Fahrenheit and begin by making the pastry shells for your samosas.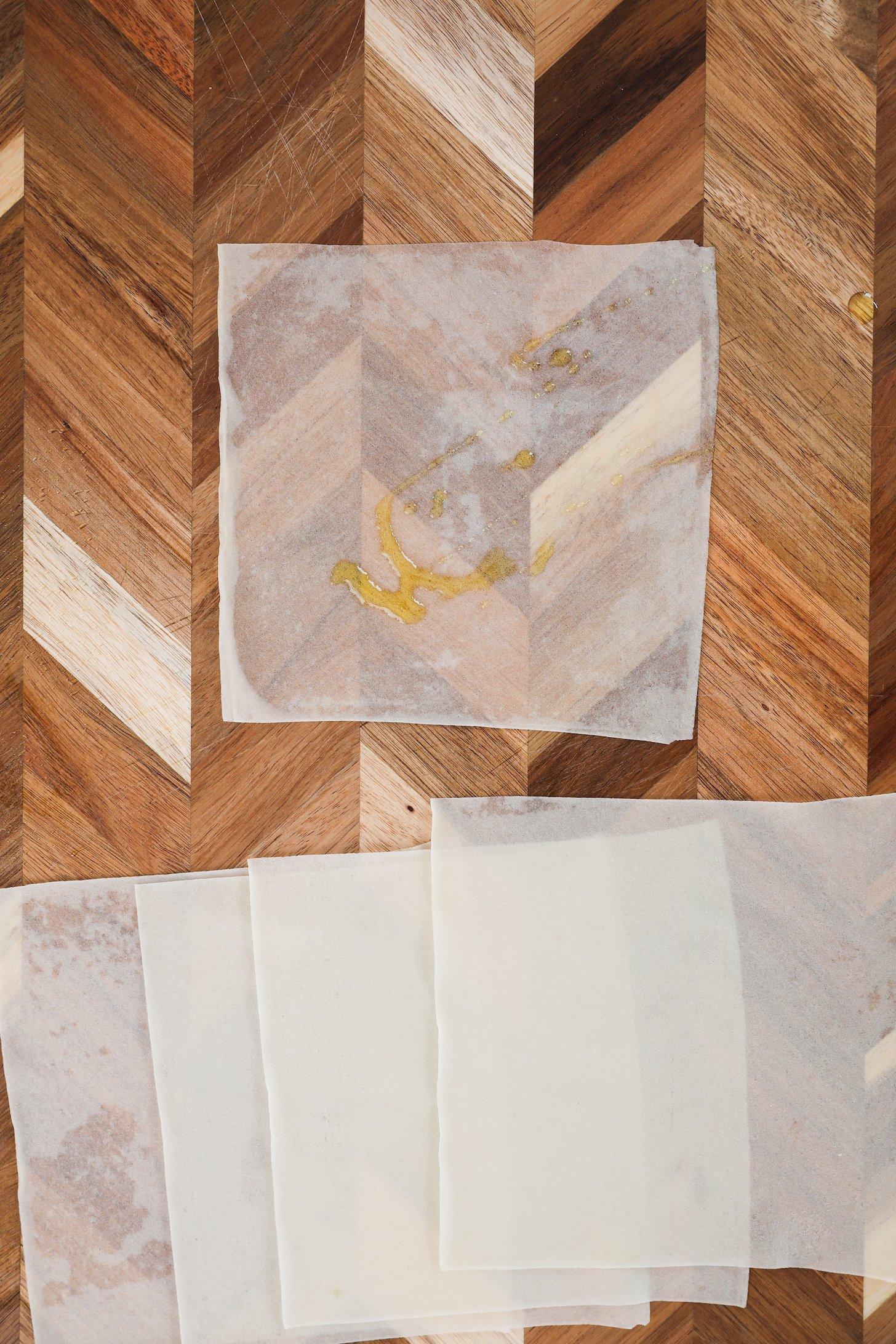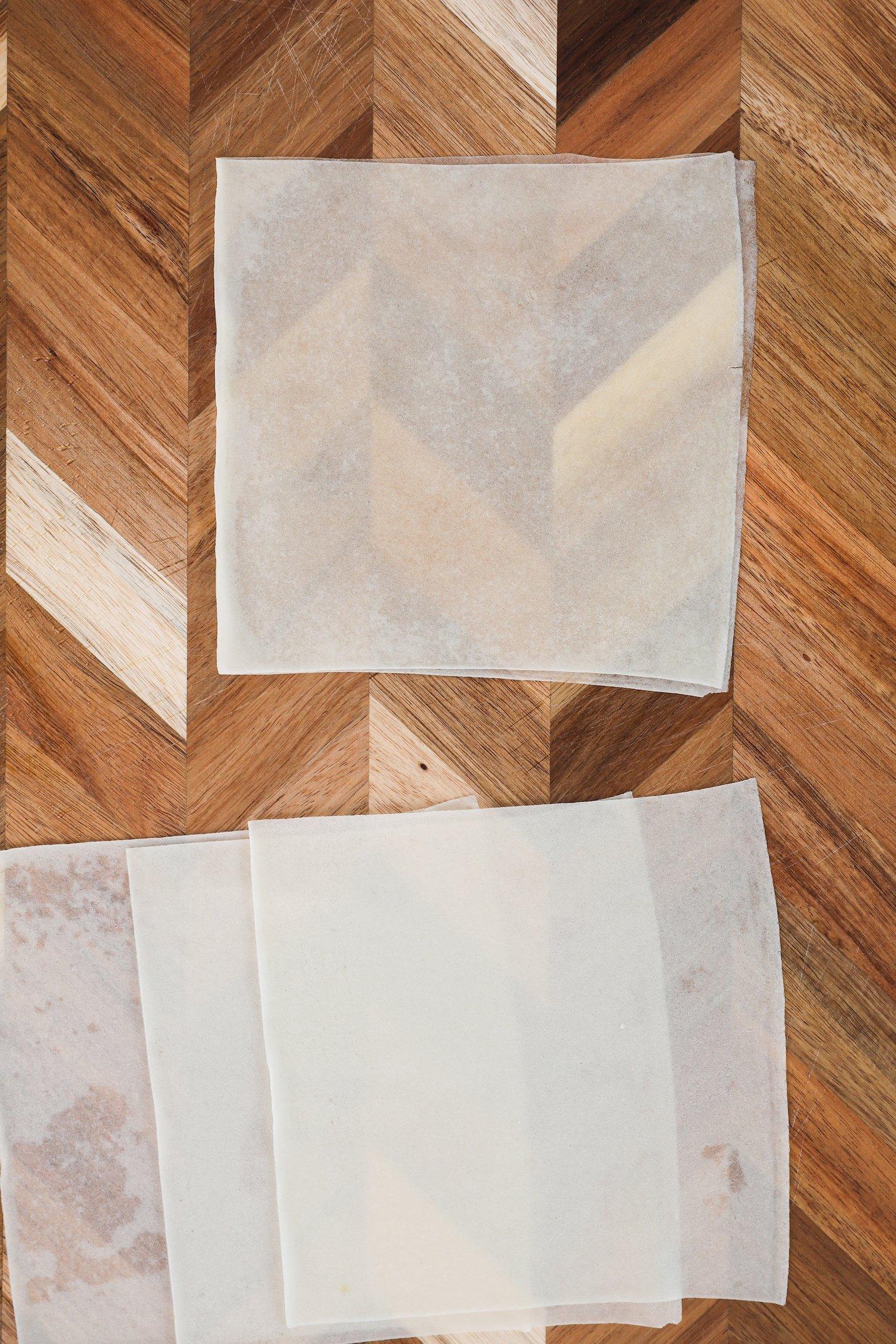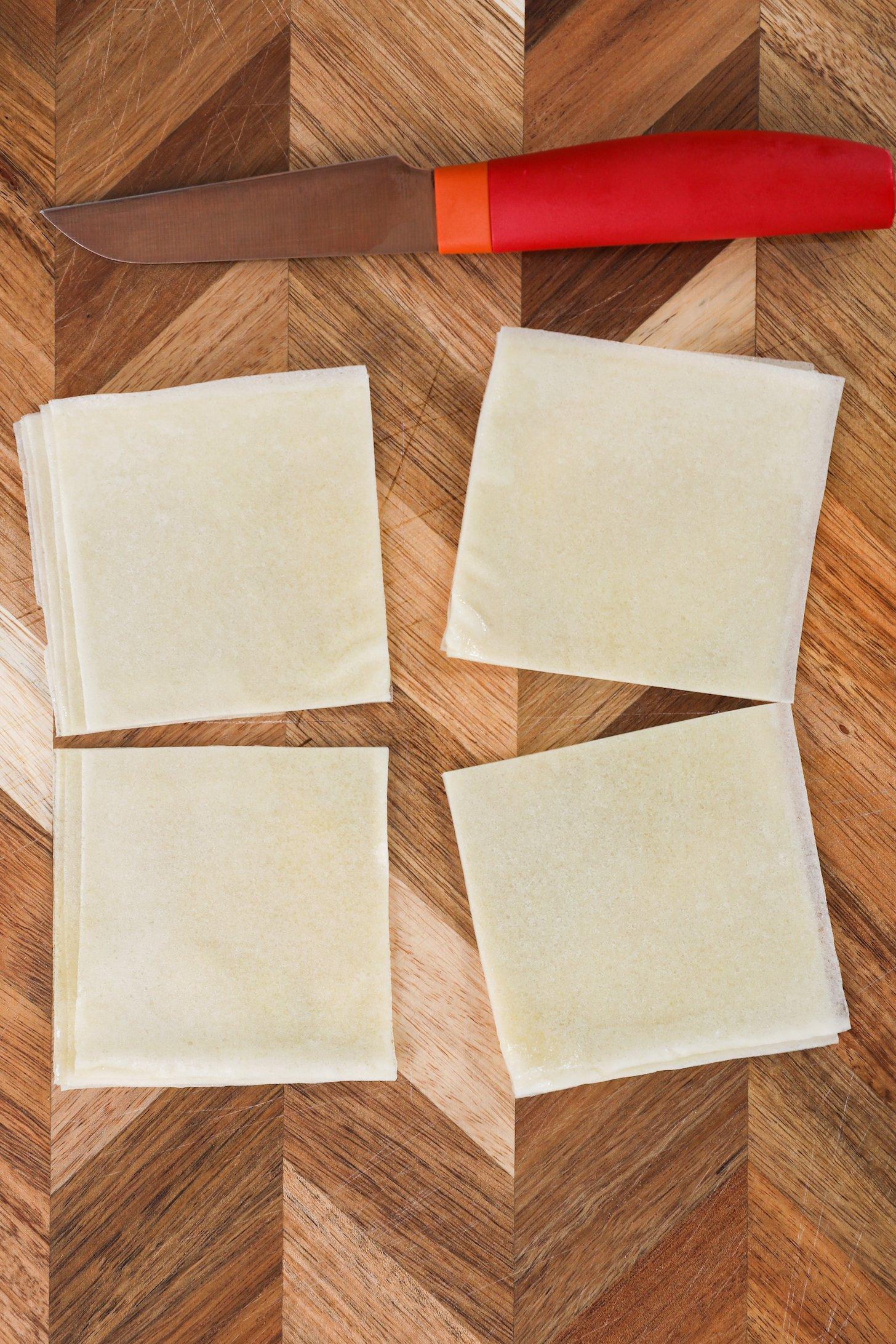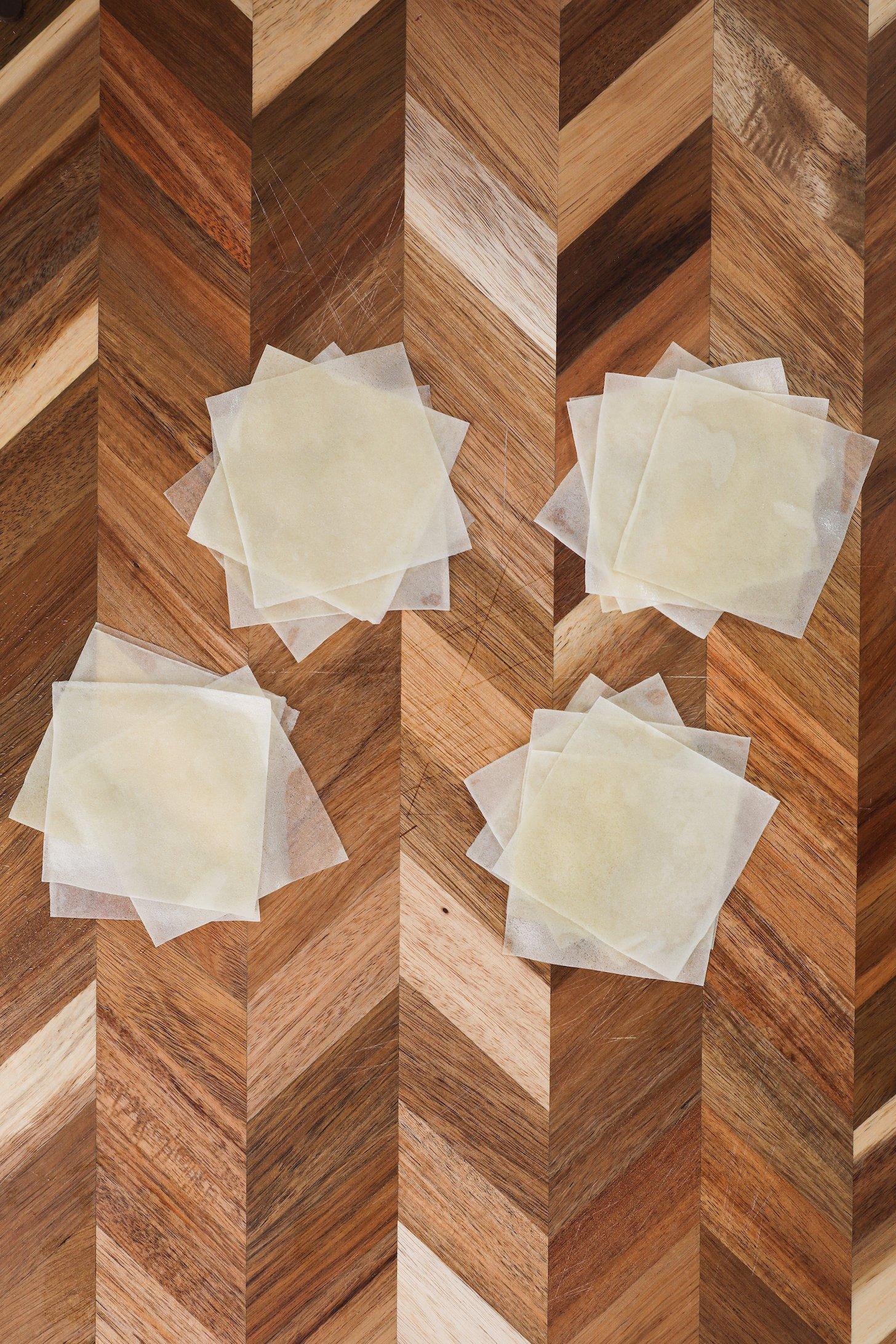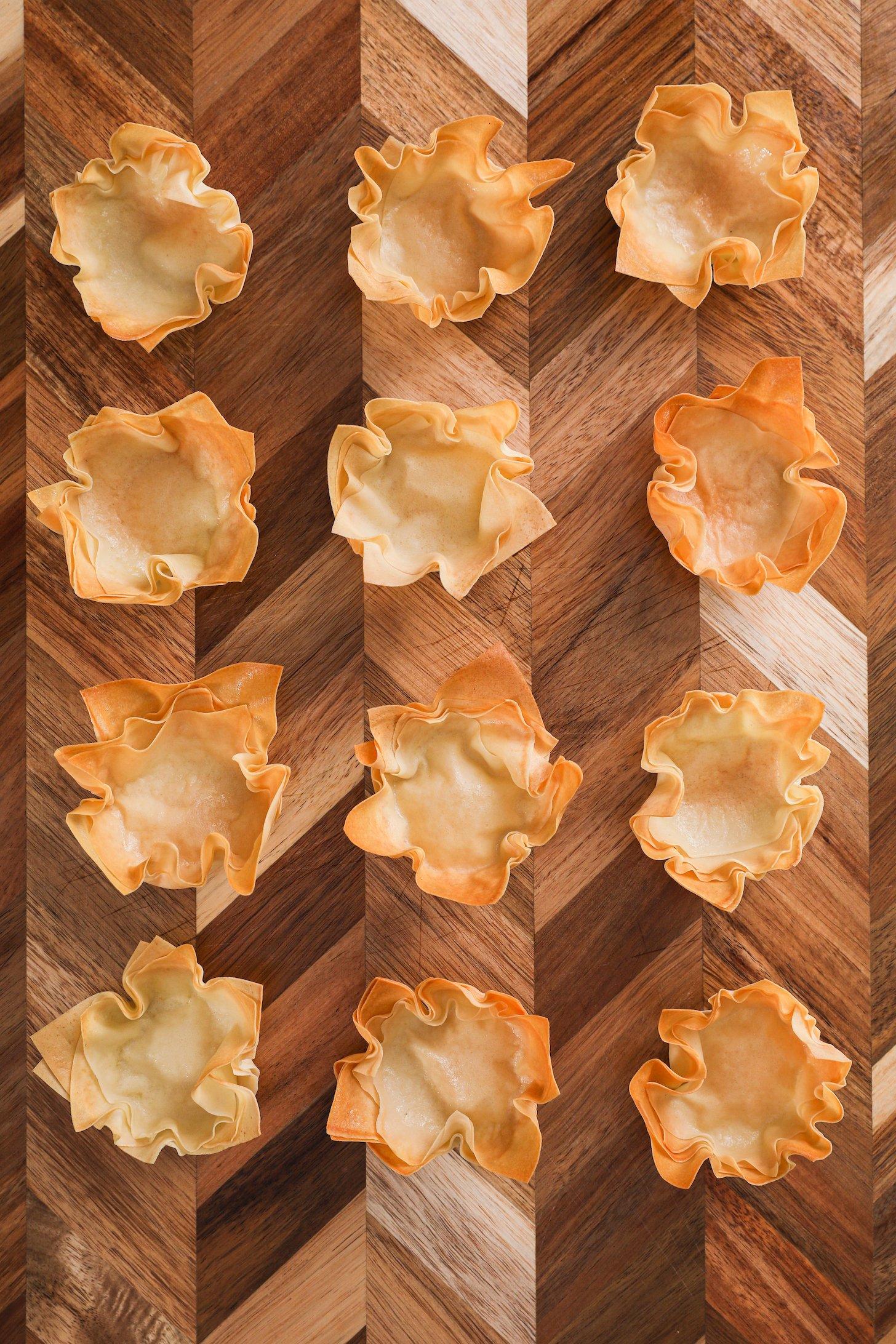 Making chicken samosa filling
While your samosa shells bake, move on to making the chicken mince: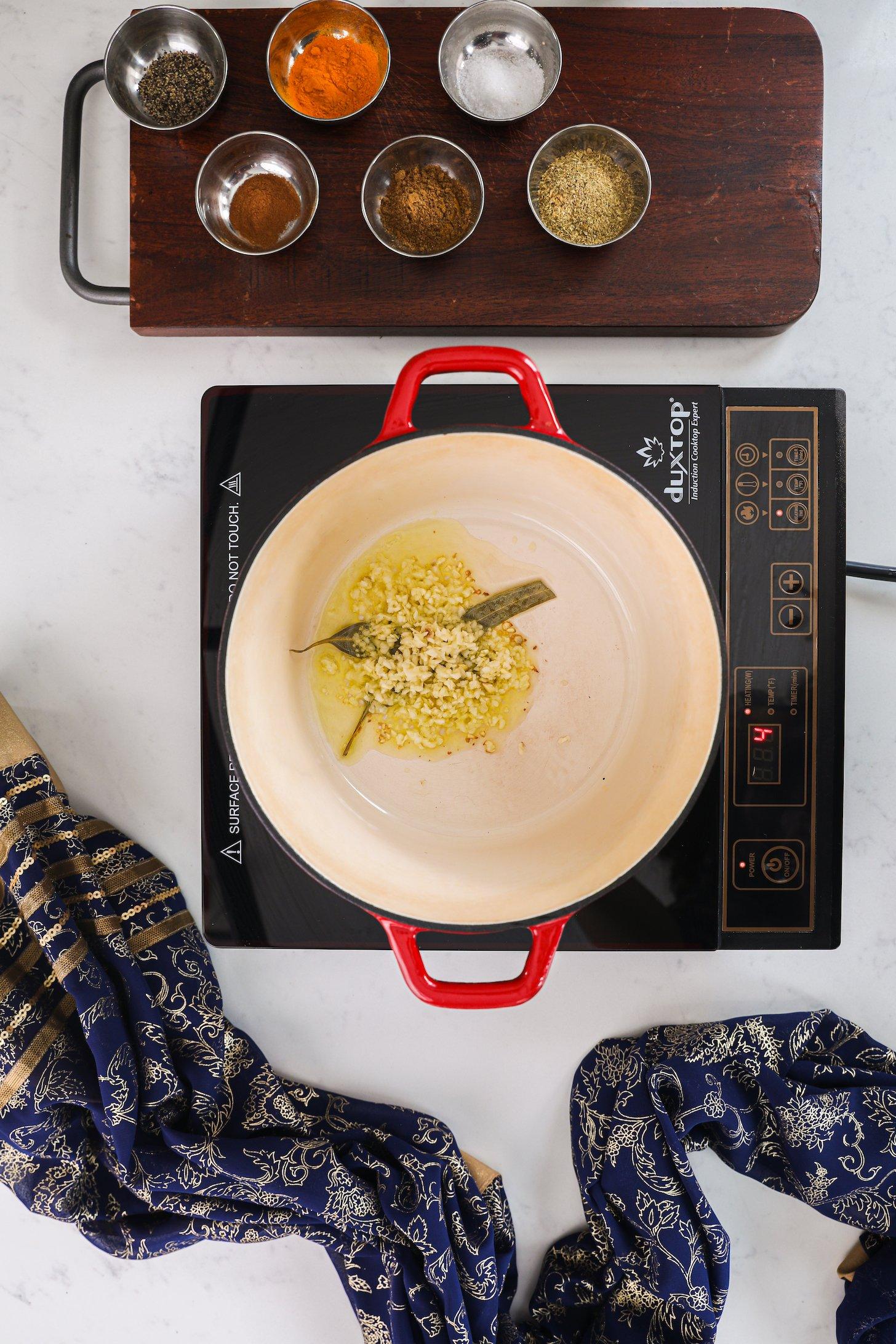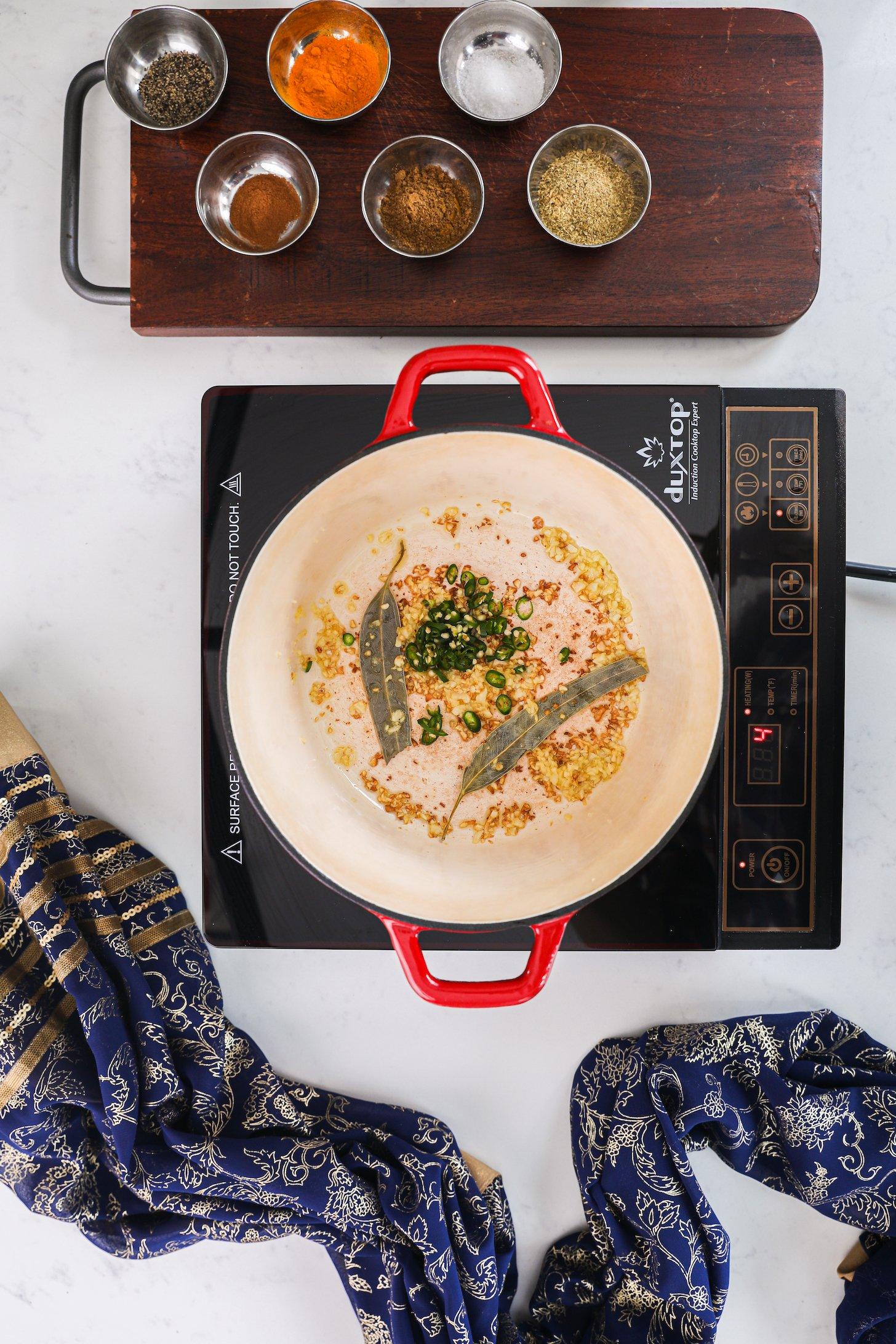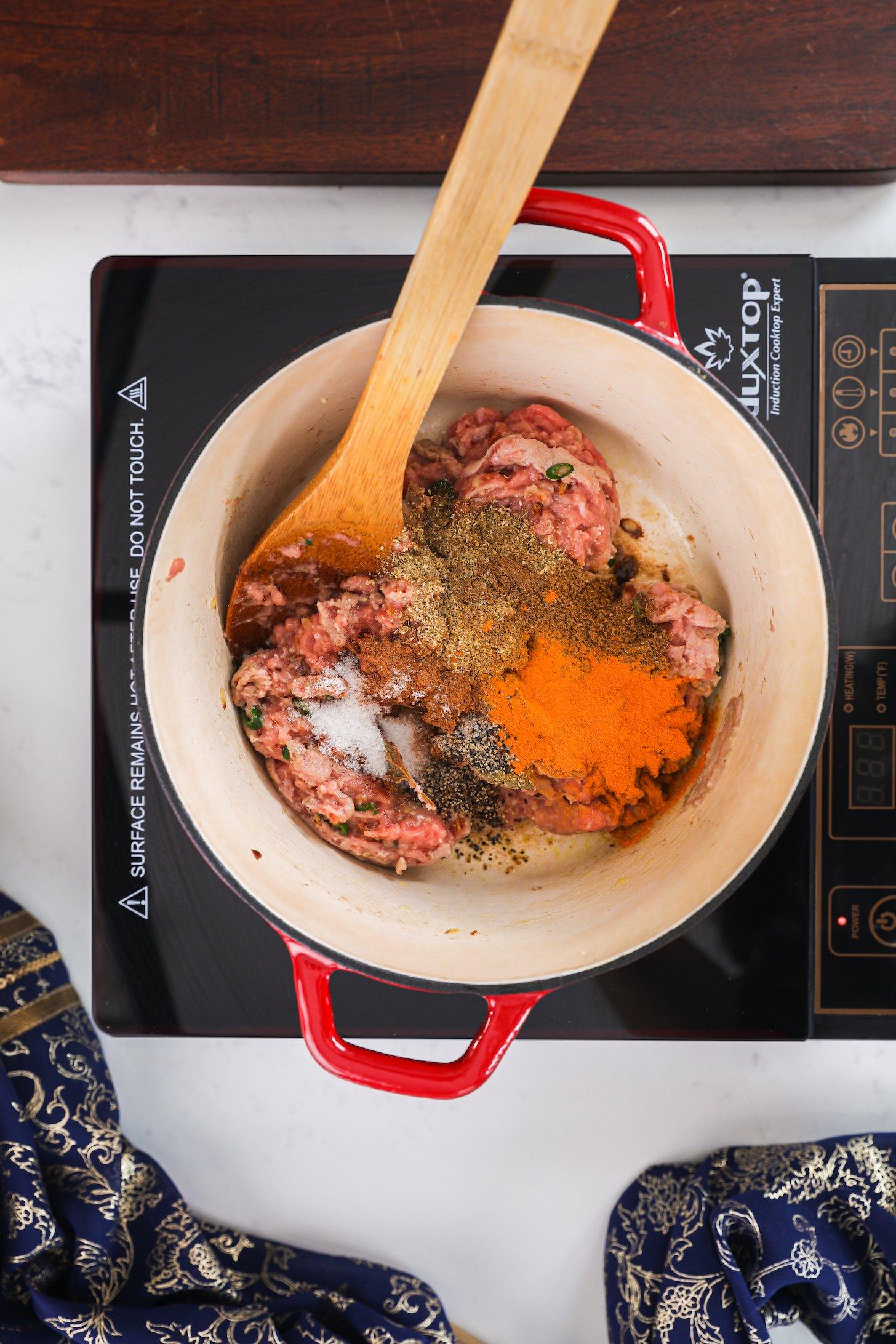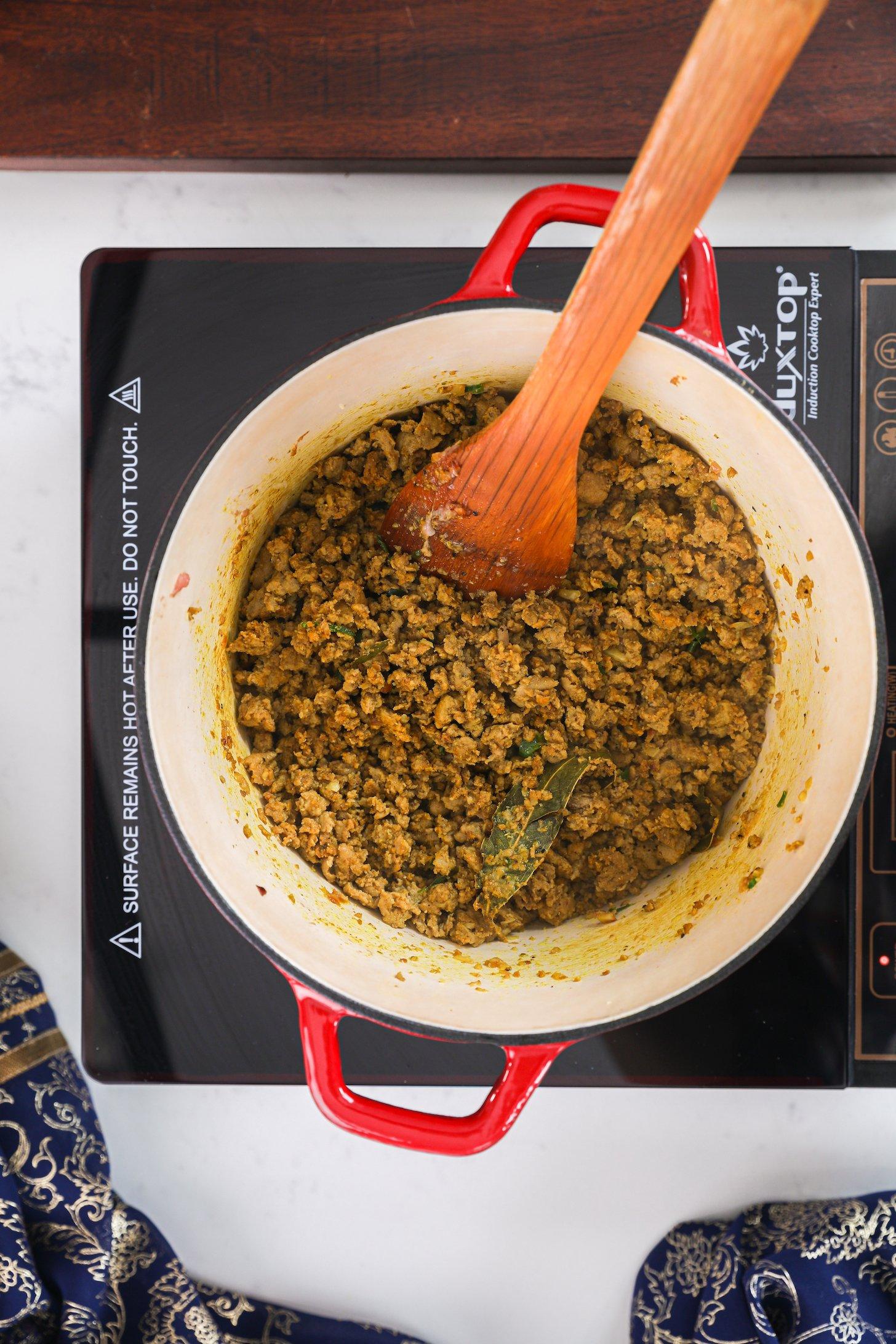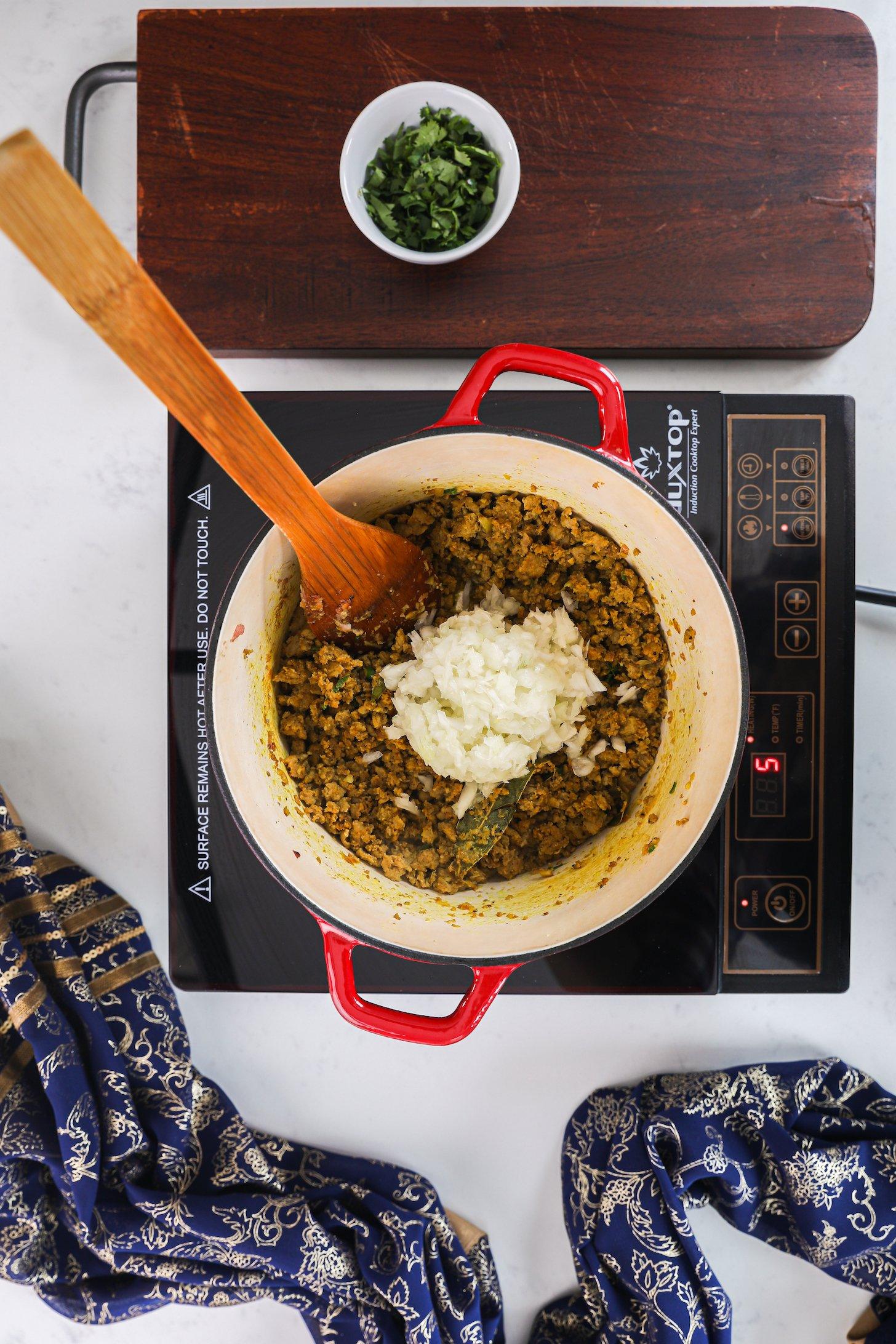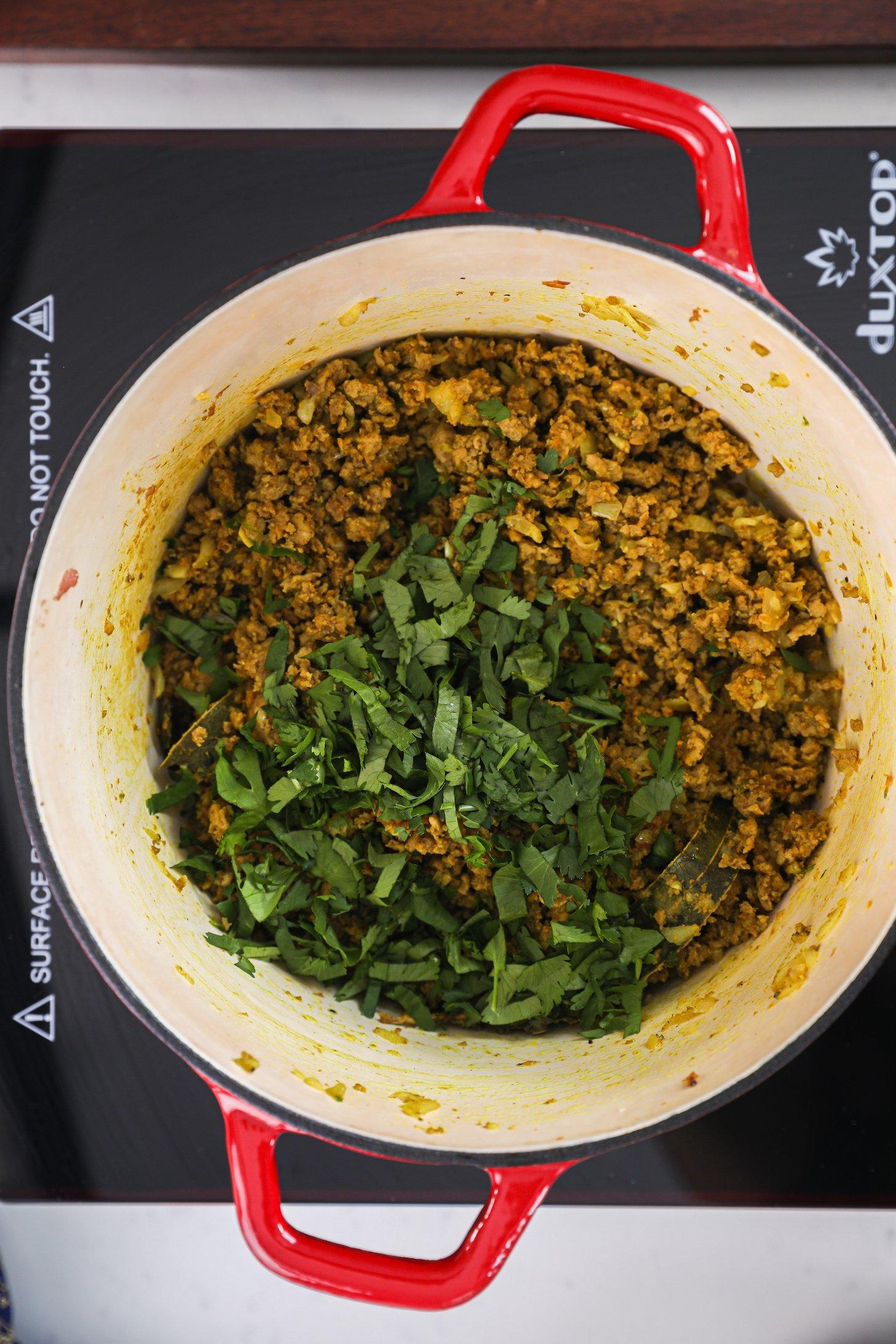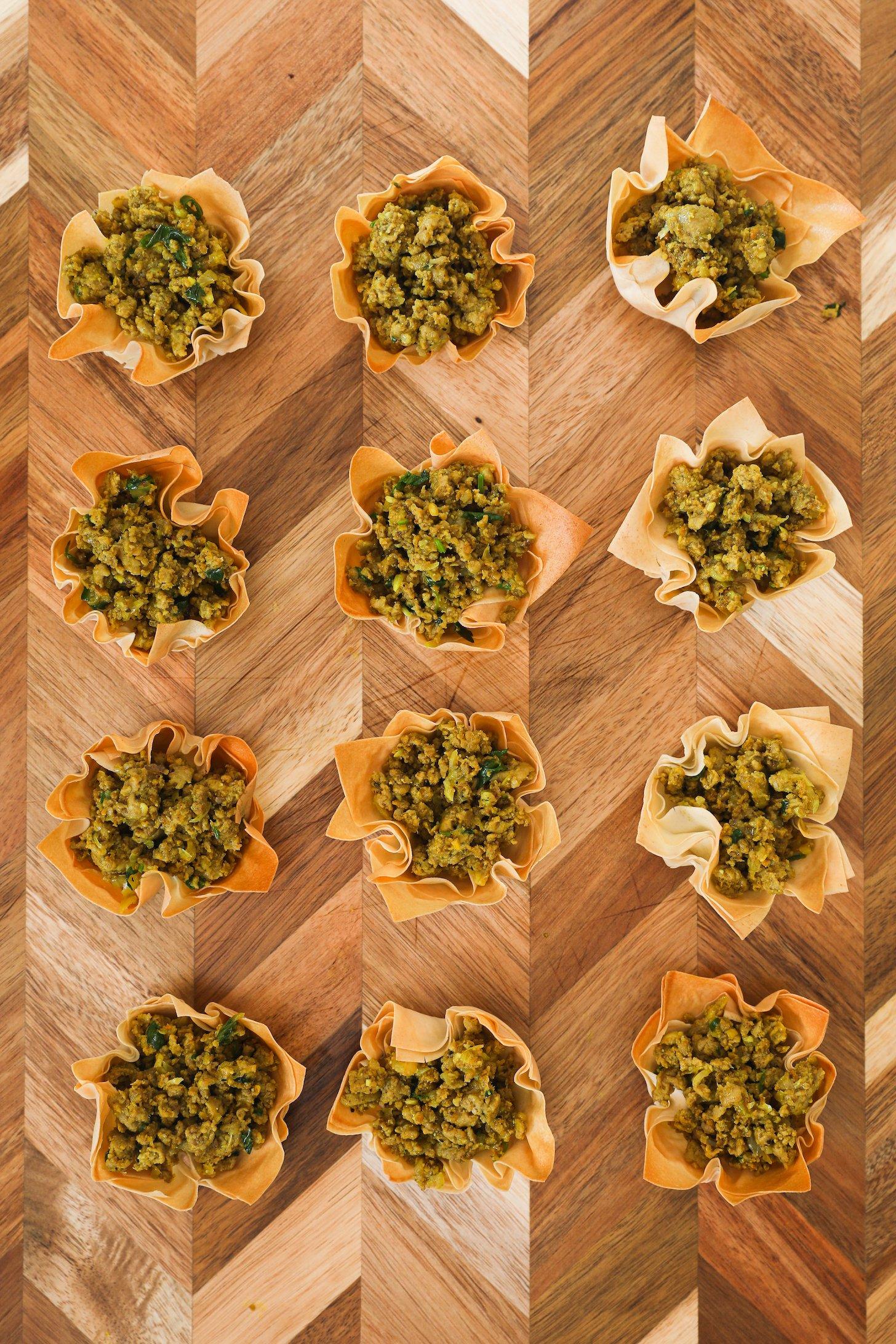 The complete recipe with ingredient amounts can be found in the recipe card at the bottom of this post.
Serving samosas
These Indian chicken samosas are best served warm with a drizzle of tangy tamarind chutney. I especially love them as part of my nourishing nibbles board with an assortment of vegetables, dips, olives, berries, nuts and seeds. It's a sure hit for any gathering!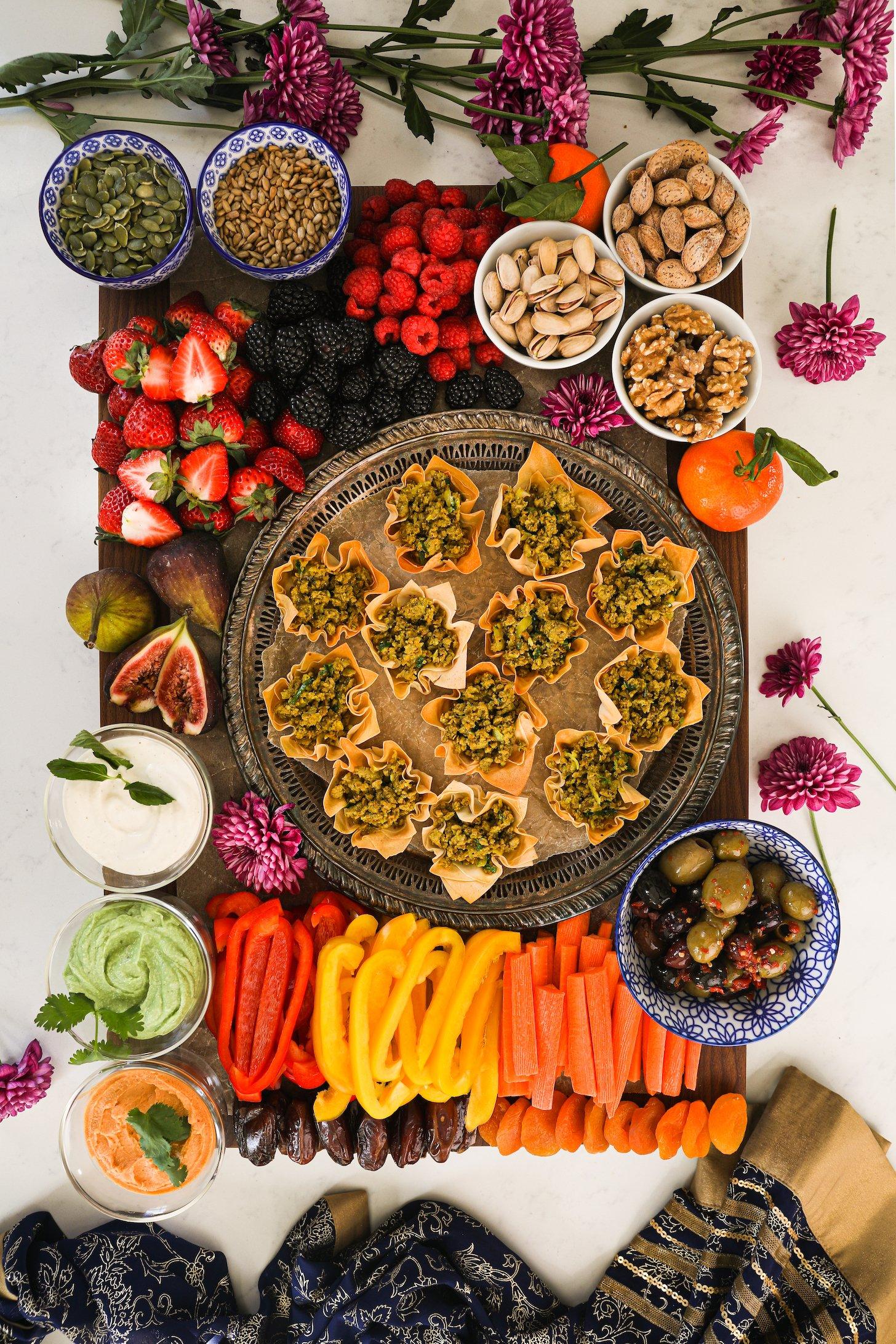 Tips for the beginner cook
Work swiftly while prepping the samosa shells, so they don't dry out or become too brittle.
The more you vary the orientation of your pastry sheets, the crispier and crunchier each shell will be.
Keep an eye on your samosa shells while they are baking, and consider rotating the cupcake pan to ensure an even golden-brown finish.
Food safe storage
For maximum crispiness and flavour, I recommend storing samosa shells in a sealed container for up to 3-4 days. As for the chicken mince filling, it can be stored safely in an airtight container -refrigerated for up to three days. When you're ready to enjoy your delicious open-faced samosas, simply warm the chicken filling and fill your pre-made shells!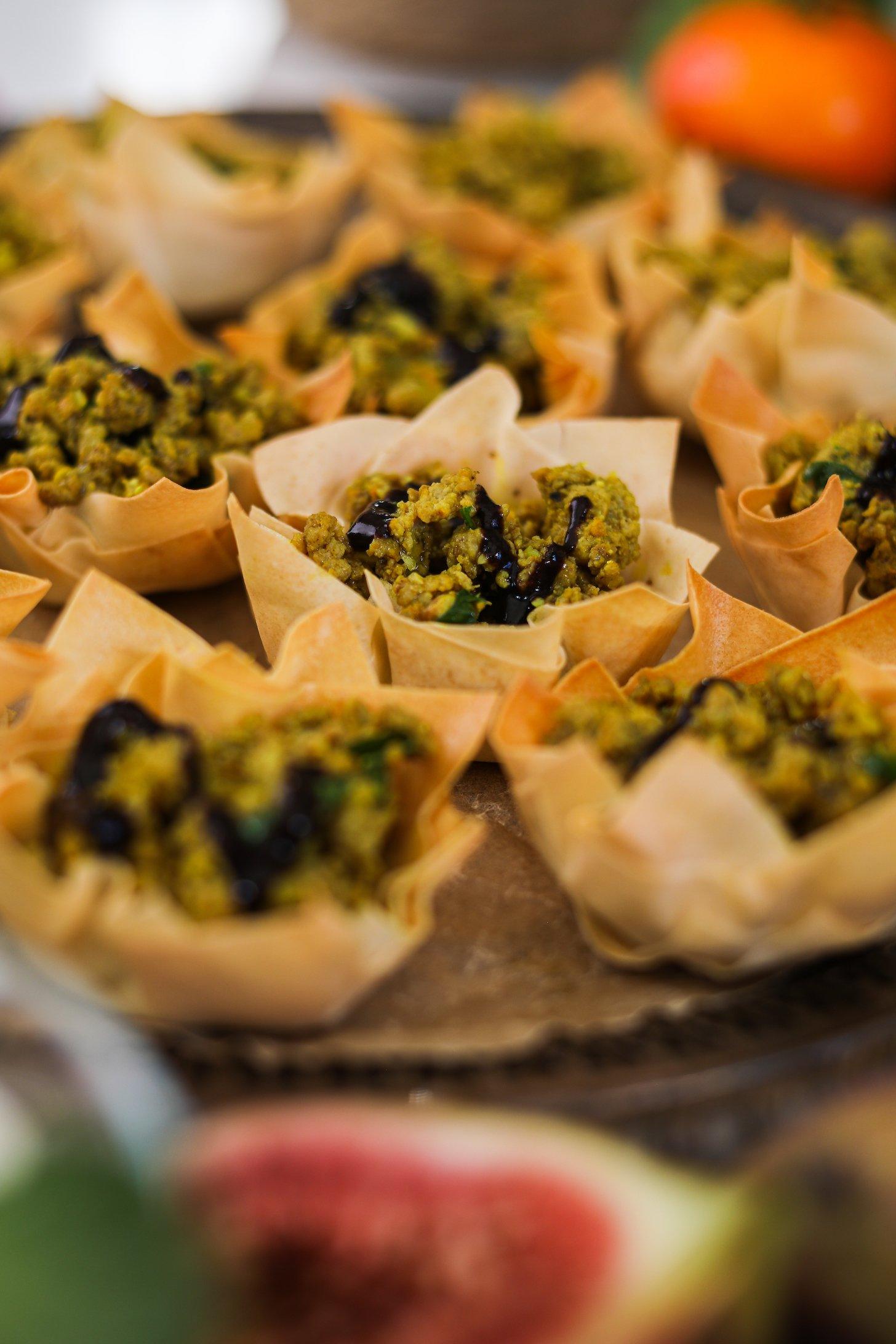 You asked: What are samosa wraps made of?
Samosa wraps are typically made from a flour-based dough rolled flat and cut into circles. After the dough is filled, samosas are folded into a triangular shape and sealed with a wet starch mixture. After being sealed, they can be deep-fried or baked in the oven.
I hope you'll love this easy samosas recipe as much as we do! Share your experience with me; leave a comment below, rate the recipe or take a picture and share it on Instagram — Don't forget to tag @DesilicousRD so I can check out your wonderful creations. Happy cooking!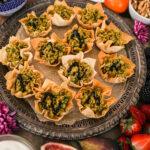 Print
Baked Open-Faced Chicken Samosas (So EASY!)

Enjoy a classic Indian snack – with minimal effort – by making homemade chicken samosas. This open-faced variation is incredibly easy and hassle-free since it requires no folding or deep frying. Perfectly seasoned with traditional spices, succulent minced chicken is encased in crispy baked samosa shells and topped off with a delightful drizzle of tangy tamarind chutney.

Ingredients

Pastry samosa shells

30

sheets

spring roll pastry

ready-made, square-shaped

5

tbsp

oil

0.5-second spray per sheet, olive or avocado oil

Minced chicken samosa filling

1

tbsp

olive oil

extra virgin

2

bay leaves

large

5

cloves

garlic

finely chopped

3

green chillies

finely chopped, with seeds

454

g

chicken

lean, minced

1½

tbsp

coriander powder

from crushed seeds

1½

tsp

cumin powder

1

tsp

turmeric powder

½

tsp

cinnamon powder

1

tsp

salt

sea salt

½

tsp

black pepper

coarse

1

onion

white, small, finely chopped

¼

cup

cilantro

washed, leaves, finely chopped

Instructions

Pastry samosa shells

Preheat the oven at 380 degrees Fahrenheit.

Delicately part and remove 5 sheets of pastry, then wrap the remaining stack in a lightly moistened kitchen cloth to prevent it from drying up.

Take one sheet and gently spritz it with a short burst (half-second spray) of olive or avocado oil. Spread the oil around with your hand before placing a second pastry sheet on top. Repeat this step for four more sheets, applying an even layer of oil between each pastry sheet. Don't forget to spray some more oil onto the final layer too!

Cut the pastry stack into four equal squares. Take each 5-layer stack and arrange each layer in different orientations to create a flower-like shape. Swiftly place it in a small cupcake tray, gently pressing it down to create a cup form. To make 24 samosa shells with 30 spring roll pastry sheets, repeat this process five times.

Send to bake for 13-15 minutes (middle-top shelf) or until golden and crispy. While the samosa shells bake, move on to making the chicken mince.

Minced chicken samosa filling

In a hot cast-iron pot, fry bay leaves and garlic in olive oil until golden.

Add chopped chillies and continue to fry for a few seconds.

Incorporate chicken into the mix, then season with spices and salt. As you cook the chicken on medium heat for 5 minutes, use a wooden spoon to break the chicken into small pieces.

Add onion and cook for 3-4 minutes or until fully softened.

To finish, garnish with fresh cilantro.

Finally, divide the minced chicken equally among the 24 baked samosa shells.

Video

https://youtu.be/U5jRBK-f87UVideo can't be loaded because JavaScript is disabled: Baked Open-Faced Chicken Samosas (So EASY!) (https://youtu.be/U5jRBK-f87U)

Notes

Tips for the beginner cook

Work swiftly while prepping the samosa shells, so they don't dry out or become too brittle.
The more you vary the orientation of your pastry sheets, the crispier and crunchier each shell will be.
Keep an eye on your samosa shells while they are baking, and consider rotating the cupcake pan to ensure an even golden-brown finish.

Food safe storage

For maximum crispiness and flavour, I recommend storing samosa shells in a sealed container for up to 3-4 days.
As for the chicken mince filling, it can be stored safely in an airtight container -refrigerated for up to three days. When you're ready to enjoy your delicious open-faced samosas, simply warm the chicken filling and fill your pre-made shells!

Nutrition

Calories:

239

kcal

|

Carbohydrates:

8

g

|

Protein:

1

g

|

Fat:

22

g

|

Saturated Fat:

6

g

|

Polyunsaturated Fat:

5

g

|

Monounsaturated Fat:

11

g

|

Trans Fat:

0.01

g

|

Cholesterol:

16

mg

|

Sodium:

154

mg

|

Potassium:

32

mg

|

Fiber:

0.5

g

|

Sugar:

0.4

g

|

Vitamin A:

14

IU

|

Vitamin C:

1

mg

|

Calcium:

7

mg

|

Iron:

0.2

mg
The post Baked Open-Faced Chicken Samosas (So EASY!) appeared first on Shahzadi Devje, Desi~licious RD.