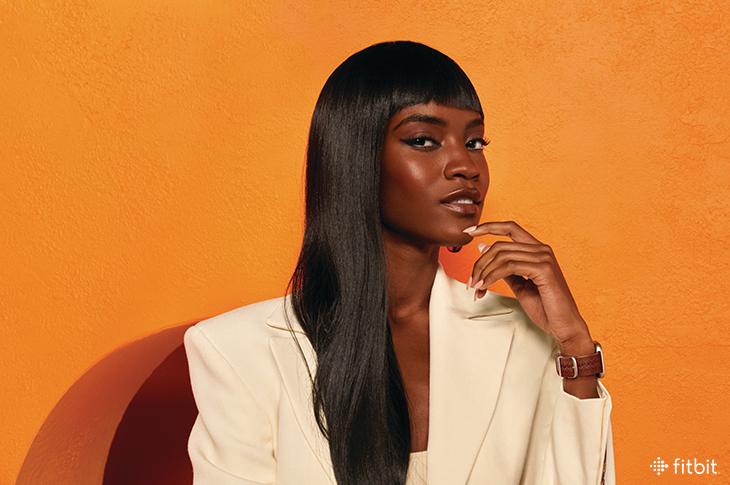 Every Look is Better with Leather: Brother Vellies + Fitbit is Back
Fitbit is delighted to announce the return of Brother Vellies with a stylish second collection of Fitbit watch accessories. Fitbit's longtime partnership with the Council of Fashion Designers of America (CFDA) has brought this new collaboration to life.
The partnership blends the boundaries between fashion and fitness, innovation and technology, to support emerging designers like PH5, Kim Shui, Victor Glemaud, and more.
This new collection for Fitbit features woven leather bands that will bring a little luxury to the Sense 2, Sense, Versa 4, or Versa 3 watch on your wrist. Keep reading to find out all about the exciting new designer collection!
These new woven Horween® leather bands combine vintage style with new luxury
This lightweight, full-grain leather band features a stainless steel tip engraved with the Brother Vellies logo. The leather is handcrafted with premium oils and dyes, and it's tanned in Chicago with traditional leather working techniques so that the natural materials mold to your wrist and develop that special aged patina finish over time. Talk about elevating a timeless design!
Black woven leather. This black woven leather band brings luxury to everyday wear.
Oak woven leather. With this warm brown woven leather band, a neutral has never looked so good.
About Brother Vellies
Led by Founder and Creative Director, Aurora James, Brother Vellies creates luxury, ethereal accessories in partnership with artisans across the globe using sustainable materials and designs you want to wear forever.
Shop the Brother Vellies for Fitbit 24mm Attach woven leather collection for Sense 2, Sense, and Versa 4, and Versa 3, available in sizes small and large for $54.95 each.** In addition to the new woven leather bands, we're also still offering the Brother Vellies leather scrunchies (black and oak) for $54.95, which are also compatible with Sense 2, Sense, Versa 4, and Versa 3. Note that these come in small and medium.*
As official Fitbit accessories designed to work with Fitbit products and tested for comfort and durability, these accessory bands can only be purchased on fitbit.com.
Want to learn more about Designer Collections for Fitbit? Find out here.
* Watch sold separately
** Leather accessories are made of Horween® leather and other materials.
The post Every Look is Better with Leather: Brother Vellies + Fitbit is Back appeared first on Fitbit Blog.