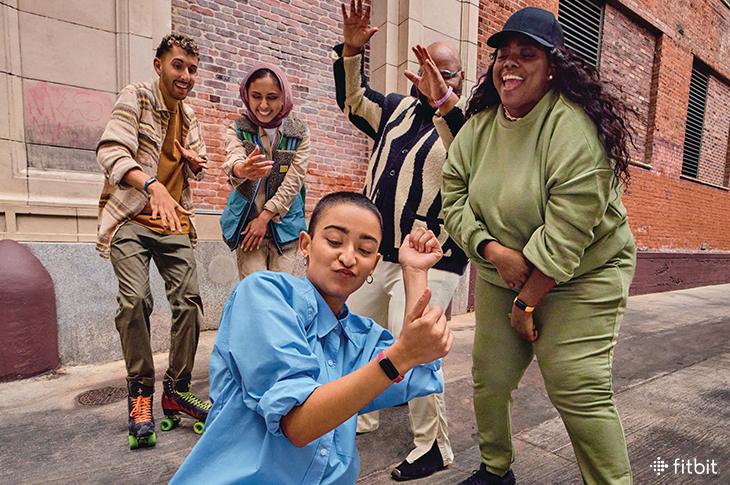 Do What You Love and Feel Your Best with Fitbit Inspire 3
Introducing Inspire 3—the next generation of Fitbit's popular health and fitness tracker, helping you begin your journey to your best self without breaking the bank. With a thin, lightweight design, new color touchscreen and up to 10 days of battery life (varies with use), it's the most accessible way to experience the health and wellness features Fitbit brings as the pioneer of the wearables category.
Move more, sleep better, and stress less with Inspire 3
Inspire 3 makes it easier to live an active, healthy lifestyle, whatever you're doing and however you're moving. Whether you're walking to work, trying the latest viral dance craze, or just grabbing lunch with friends, you can automatically track your Active Zone Minutes, calories burned, distance, heart rate, and steps.
Inspire 3 has our pioneering sleep tracking features, like Sleep Stages, to help you analyze your sleep and figure out what you can do to improve. Learn to sleep better and respond to stress in a healthier way by incorporating Inspire 3 into your daily (and nightly!) routine.
Paired with the Fitbit app, Inspire 3 gives you around-the-clock health and wellness stats in the Health Metrics Dashboard like heart rate variability and SpO2 (blood oxygen), beyond what you see on your wrist. Plus, you get access to introductory fitness and wellness sessions and a range of challenges.
Inspire 3 is available for $99.95 (USD), including a six-month Premium membership. Beginning today, pre-order Inspire 3 online at Fitbit.com and select global retailers, with worldwide availability in September. Sold separately, Inspire 3 accessories are also available starting today from $19.95 to $69.95 (USD).
Want to learn more? Dive deeper into the details of Inspire 3 here.
The post Do What You Love and Feel Your Best with Fitbit Inspire 3 appeared first on Fitbit Blog.