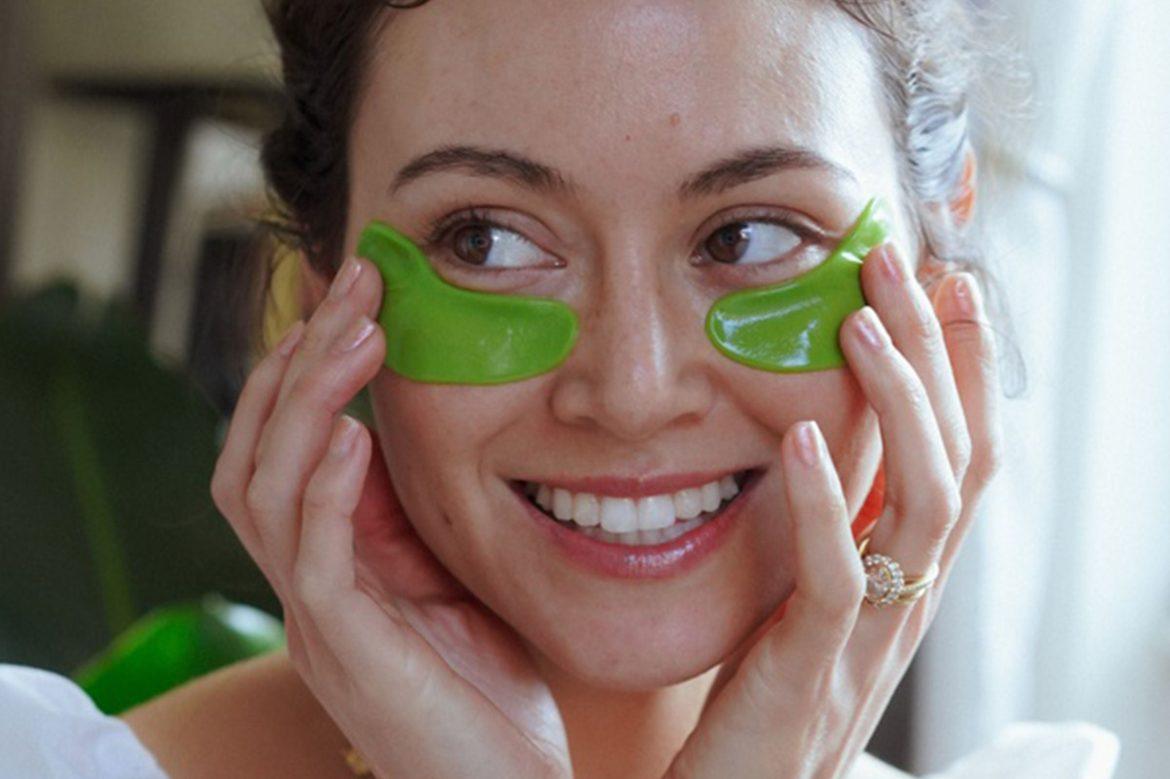 Say Goodbye to Tired Eyes: How Eye Masks Can Transform Your Skincare Routine and Give You a Refreshed Look!
How eye masks can banish puffiness and dark circles and why you need them in your beauty arsenal forever!
Posted on March 8, 2023 Written by: 100% PURE®
Eyes are the windows to the soul, and sometimes they have a hard time keeping the truth. They can give away dirty little secrets like poor sleep patterns and bad bedtime habits. For a quick fix, we might grab cucumber slices or frozen spoons. Before long, those eye bags or dark circles or "panda eyes" are back!
Looking for something that goes beyond a temporary fix? Enter natural eye masks: the best secret to wide-open peepers! Read on to learn the eye-dyllic benefits of eye masks for brighter, more youthful peepers and how to incorporate these little wonders into your skincare routine.
It's time to send your eye bags packing and leave those panda eyes back with their snuggly bamboo lovers!
What Are Eye Masks and Do You Really Need Them?
Nobody wants to wake up and face the day looking like a bad impression of a panda. While those black-and-white bamboo bears can rock the dark patches, we're not quite so lucky. When it's not possible to log a full night's sleep or dodge 'you look tired' comments, there can be a light at the end of the tunnel.
An eye mask is one of the brightest ideas – skip the cucumbers and spoons – for giving the delicate eye area the TLC it needs and deserves. In short, an eye mask is a smaller version of a sheet mask that more so these days comes as a gel, peel-and-stick flexible patch that is shaped to fit in the under-eye area.
Eye masks help address issues like under-eye puffiness, dark circles, fine lines, and more! They usually contain hydrating and anti-aging ingredients like hyaluronic acid, ceramides, and vitamins, as well as brightening agents like caffeine and niacinamide.
Since our delicate under-eye area is thinner than the rest of our skin and is usually the first to show signs of aging, eye masks are a necessity in your skincare routine for hydrated, peppy peepers.
Benefits of Eye Masks
Whether it's a sleepless night or you gorged out on salty potato chips, there's a total consensus about an eye mask's proven ability to de-puff eye bags and fight those pesky dark circles. The puffiness or dark shadows under your eyes are just a buildup of fluid beneath the skin that's especially noticeable in the eye area because of the thinness and fragility of the skin in your under-eye area there.
Fortunately, while some of these issues seem hard to combat, a natural eye mask doesn't care about poor sleep patterns, bad diet choices, allergies, and more – just results. Check out the key benefits of incorporating these skin-soothing wonders into your beauty arsenal.
#1. Reduces eye puffiness
Eye masks are often infused with ingredients that can keep eye bags or puffiness at bay. These ingredients include caffeine, like coffee or green tea – hello, matcha! – that can redirect blood flow and swelling in the under-eye area. These are some of the villains behind dark, puffy eyes.
#2. Brightens under-eye area
Who doesn't want wide-awake, peppy peepers? Eye masks can contain vitamins like C and vitamin K, which are celebs at brightening the under-eye area. If you know a thing about us, we love these vitamins and coffee-infused products for their glowy powers. So, naturally, organic green coffee is another all-star for its brightening powers.
#3. Helps with aging concerns
Collagen-boosting ingredients and anti-oxidants in eye masks can renew thinning under the eye's skin and lessen the signs of aging. For example, ginseng is a highly anti-aging, skin-revitalizing root packed with phytonutrients. It's a powerhouse for increasing collagen production for firmer, more elastic skin—and essential for lessening the appearance of fine lines around the eyes.
Newsletter
Subscribe
for more blog updates and exclusive discounts
#4. Hydrates under-eye area
Vitamin E is considered a building block of the skin and it's precisely why many eye masks contain the hydrating ingredient. Vitamin e-xcellent is great for moisturizing the eye area to keep the skin bouncy, hydrated, and luminous.
When to Use an Eye Mask?
Hopefully, we have opened your eyes to adding one of these super under-eye soothers to your beauty arsenal. It's not only an amazing way to combat aging, dehydration, and fatigue in your delicate under-eye area, but anyone can use an eye mask anytime.
Whether you're watching a movie marathon or treating yourself to a luxurious bath time soak, having an eye mask handy can give your skin a much-needed pick-me-up. Using an eye mask in the morning can help de-puff eye bags or banish dark circles. You can also apply an eye mask in the evening to relieve fatigue and help to rehydrate your under-eye skin.
PRO-TIP: Put an eye mask in your fridge before applying it. The coolness is not only refreshing, but it will also zap puffiness instantly – and way better than a cold spoon or veggies!
How to Incorporate an Eye Mask into Your Skin Care Routine
Before we cover how to incorporate these eye super-soothers into your daily routine, let's touch a bit on how to choose the right eye mask. First off, the technology behind an eye mask is the same. The "hydrogel" mask material is composed of aloe water and plant cellulose made to intensely hydrate your skin. As it's worn, the water and active ingredients get absorbed into your skin.
Depending on the eye issue you'd like to target, there's an eye mask tailored to combat aging, puffiness, and dark circles. With that said, one of our cult faves for a glowing under-eye area is our Bright Eyes Mask. With its soothing cucumber hydrosol and the triple boost of caffeine via green coffee beans, green tea, and yerba mate, your eyes are going to de-puff and send dark circles packing.
Don't forget our delicate peepers need TLC in the morning and at night, and that goes for our faces, too! Our most buzzed-about coffee eye product is our Coffee Bean Caffeine Cream. It features a triple dose of stimulating, natural caffeine content and lessens fluid retention which causes puffiness. Nourishing vitamin E and rosehip oil deeply nourish delicate, dehydrated skin for added softness.
If you've been searching high and low for a pick-me-up for your skin, look no further than our Coffee Bean Face Cream. Featuring perks like tightening and brightening skin, plus protecting against aging culprits, this skin miracle worker will give your complexion an immediate healthy, vibrant glow!
After you unwind with an eye mask in the evening, be sure to follow up with night eye cream. Our Retinol PM Eye Cream is a potent, natural night treatment for lessening the signs of aging around the eyes. This formula uses a vegan, pleasant source of retinol to boost collagen and renew thinning under-eye skin.
Is it safe to say that eye pampering is in your near future? We say it's the perfect way to spend any day or night. They're the perfect companion in the car, at the office, or relaxing at home while giving a special treat to your delicate eye area. Ditch the cucumbers and cold spoons and let these skin healers go to work to reduce the appearance of puffiness, dark circles, and aging concerns.