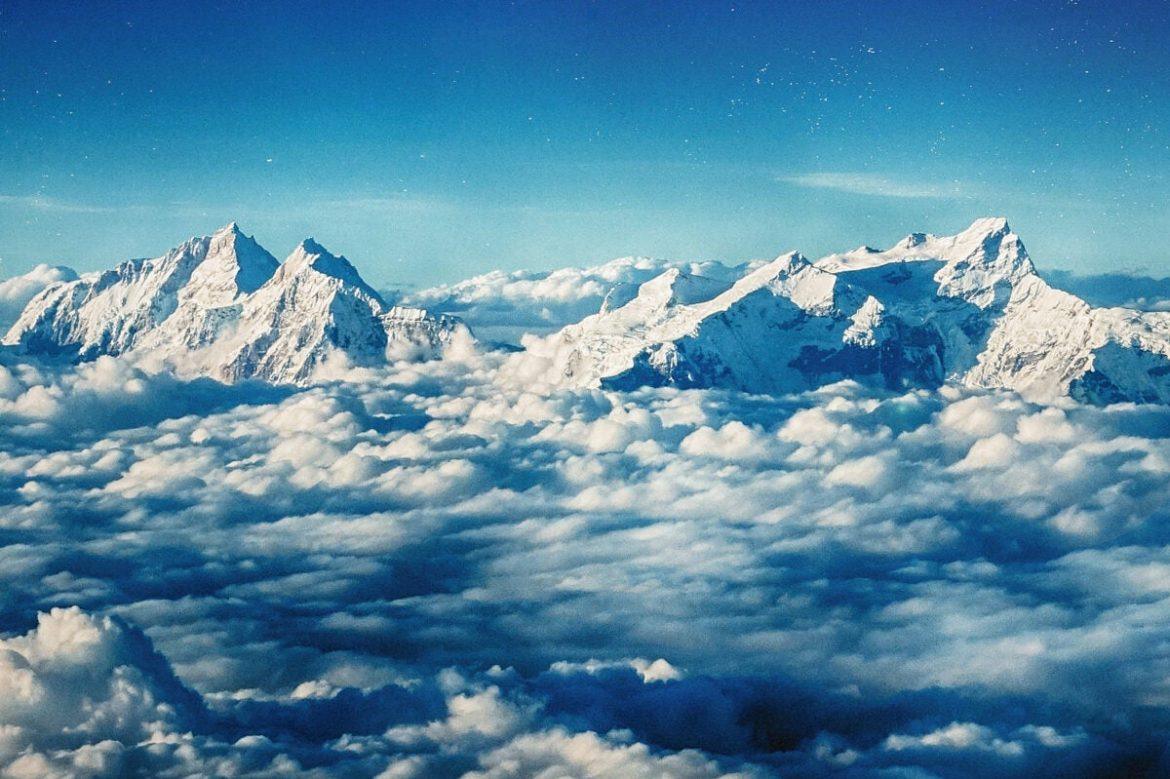 Wilderness medicine fellows return to lend a hand
Brian Strickland was high up in the Himalayas, walking around a rustic clinic a day's hike from Mount Everest. He was trying to find a cellphone signal strong enough to get email and news from home as the coronavirus outbreak was evolving from being viewed as a crisis largely focused in central China to a global pandemic centered on the U.S.
Strickland would be on a helicopter to Kathmandu within days, the first leg of his trip back to Massachusetts, where he'd witness the rapid escalation of the COVID-19 epidemic from the intimate point of view of an emergency room physician. Within weeks, he'd be heading a Massachusetts General Hospital (MGH) clinical trial exploring the use of inhaled nitric oxide — a therapy built on knowledge gained high in Himalayas — to rapidly kill coronavirus in the lungs.
"Yesterday was my first full day off in a stretch of 10 days of shifts since I got back," Strickland said in early April. "It shows how quickly pandemics can completely change our lives."
The turnaround was breathtaking for Strickland, who is in the first year of a two-year fellowship in wilderness medicine. The unique program, one of the nation's oldest, is headquartered at MGH and has a dual focus that seems made for the current crisis: training physicians to deliver medical care in extreme and low-resource settings, and fostering research around problems of low oxygen at high altitude.
Founder N. Stuart Harris, a Harvard Medical School associate professor of emergency medicine and chief of MGH's Division of Wilderness Medicine, has long studied the effects of altitude sickness and how to treat it in Everest climbers, whose final sprint to the 29,000-foot summit occurs in what climbers call the "death zone," where air pressure and oxygen levels are too low for normal lung function.
That work, Harris said, has led to the current clinical trial, leveraging insights from research done at high altitude to design a treatment that, should it work, would kill coronavirus directly in the lungs and allow patients to be discharged from the emergency department to home. The key insight, he said, is that the lack of oxygen at high altitude mirrors the effects of COVID-19's lung dysfunction on the cell's mitochondria powerhouse. It is also well-known that nitric oxide, which improves blood flow in the lungs, is central to adapting to life at high altitudes and has antiviral benefits.
"If successful, this relatively simple therapy will give us the ability to treat and safely discharge patients from the ED to home, thereby reducing demand for the extremely limited supply of ICU beds," Harris wrote in a recent letter to the division's supporters. "This exciting work plays to our strengths of working in concert with the best minds on the planet to seek elegant and innovative low-tech solutions for complex problems."
What makes a wilderness fellow?
Not every wilderness medicine fellow focuses on the hazards of the Earth's high places. Some devote their attention to the challenge of hyperbaric medicine, which treats scuba diving injuries, others to climate change, or life above the Arctic Circle. Harris said what's common among them — other than a love of the outdoors — is that they see human health as an ecological phenomenon that depends on a functioning biosphere and believe that expert medical care should be available wherever it's required.
"Health care isn't an architectural phenomenon," Harris said. "It is about people. Wilderness medicine teaches doctors to provide compassionate, resource-limited medical care under austere conditions. A hospital is a box. We think outside the box."